Ohio Bill Targets Abusive Practices of Tow Truck Operators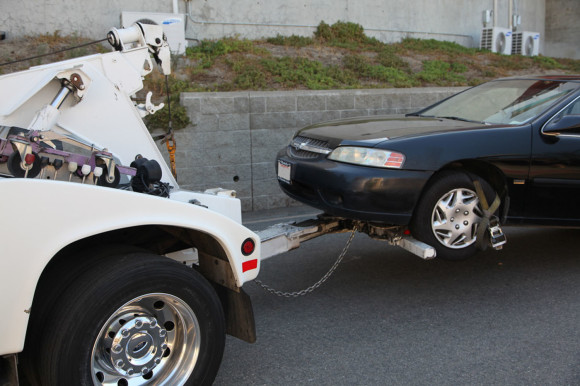 An Ohio insurer trade groups says a bill introduced into the General Assembly would help rein in the predatory practices of some towing business operators in the state.
The primary focus of House Bill 341, introduced by Reps. Ron Young and Martin Sweeney, was to provide towing businesses and storage facilities the ability to more easily obtain the titles of abandoned vehicles in order to sell them, according to the Ohio Insurance Institute.
However, the House State Government Committee amended HB 341 to include a number of consumer protections, several of which were part of HB 382 from last session, the OII said.
According to the OII, House Bill 341 includes the following provisions for the protection of Ohio consumers:
No towing service can remove a vehicle from a private tow-away zone without a contract.
Towers must accept credit cards for drop fees. Drop fees are applied when a tower hooks up a car, prior to its actual removal. Under this bill, the operator is to release the car for half the cost of the tow and accept credit card payment.
Tow companies must conduct an Ohio Bureau of Motor Vehicle vehicle search for the owner of a towed vehicle within five business days of the car being towed. Upon identification of the vehicle owner or lienholder, the tow truck entity would then have five days to notify them of the location of their vehicle. This protects consumers by prohibiting tow companies from storing cars for weeks at a time, racking up storage fees against the vehicle owner.
Vehicle owners would have the option to take a towing company to civil court for any major or minor violation the tower has committed against them, such as charging more than is statutorily allowed.
The OII said that some Ohio tow truck operators have instituted the practice of padding their bill when an insurance company is known to be involved in the recovery process.
To counter these practices, HB 341 was also amended by the House State Government Committee to create the "Towing and Quick Clear Board," which would have authority to hear and rule on towing-related invoice disputes between an auto insurer and a tow truck operator.
OII members and the Association of Professional Towers Ohio support the Towing and Quick Clear Board solution as a means to challenge unreasonable towing and storage fees and facilitate timely release of a vehicle to its owner or repair shop.
OII has commended the towing industry for their desire to weed-out the few operators who give the entire industry a black eye.
Read more: http://www.insurancejournal.com/news/midwest/2016/06/24/418331.htm
Call us if you need a tow truck
The post Ohio Bill Targets Abusive Practices of Tow Truck Operators is available on Apex Towing
via Website Feeds
http://limerick.apextowing.ie/ohio-bill-targets-abusive-practices-tow-truck-operators/